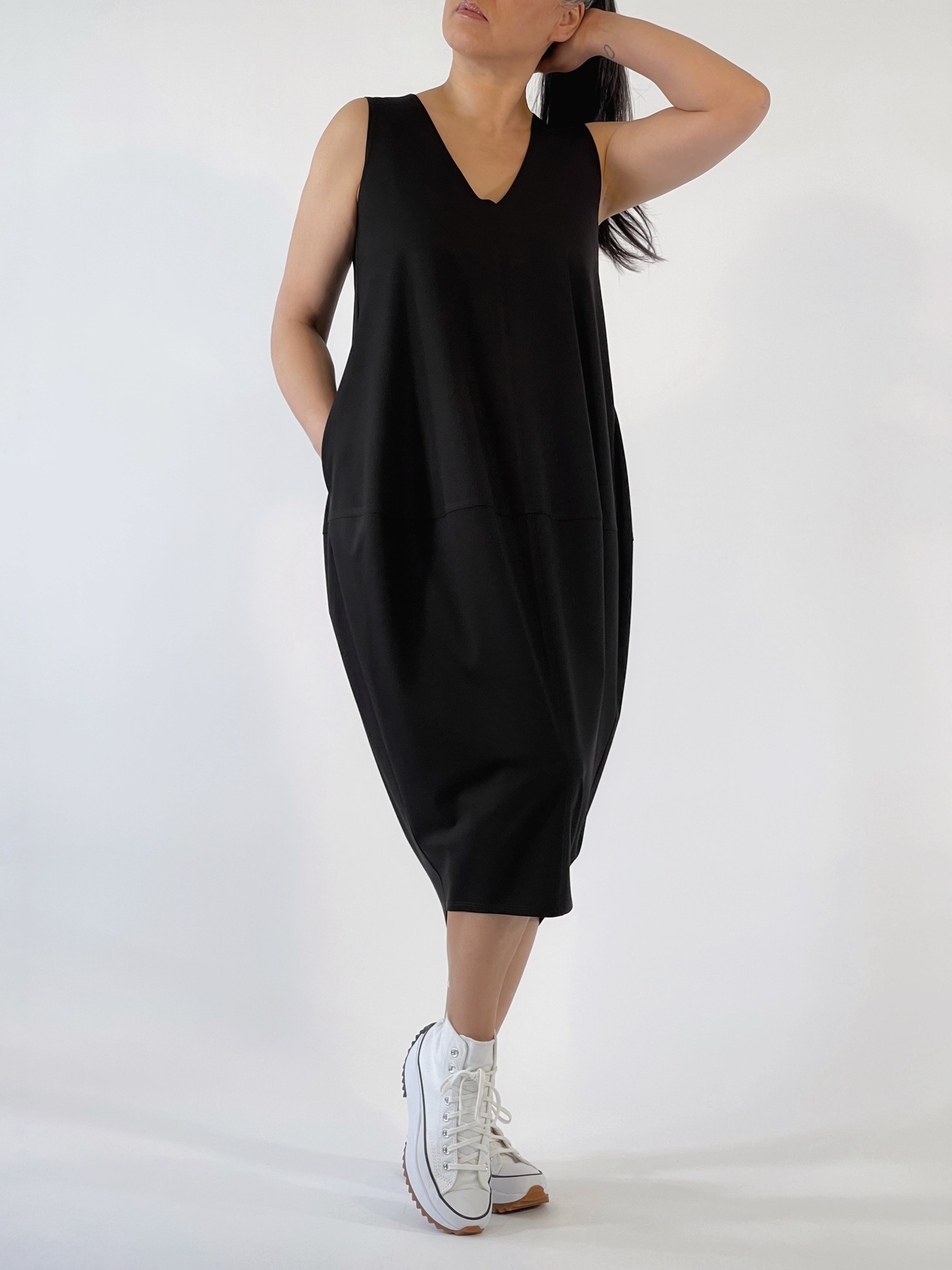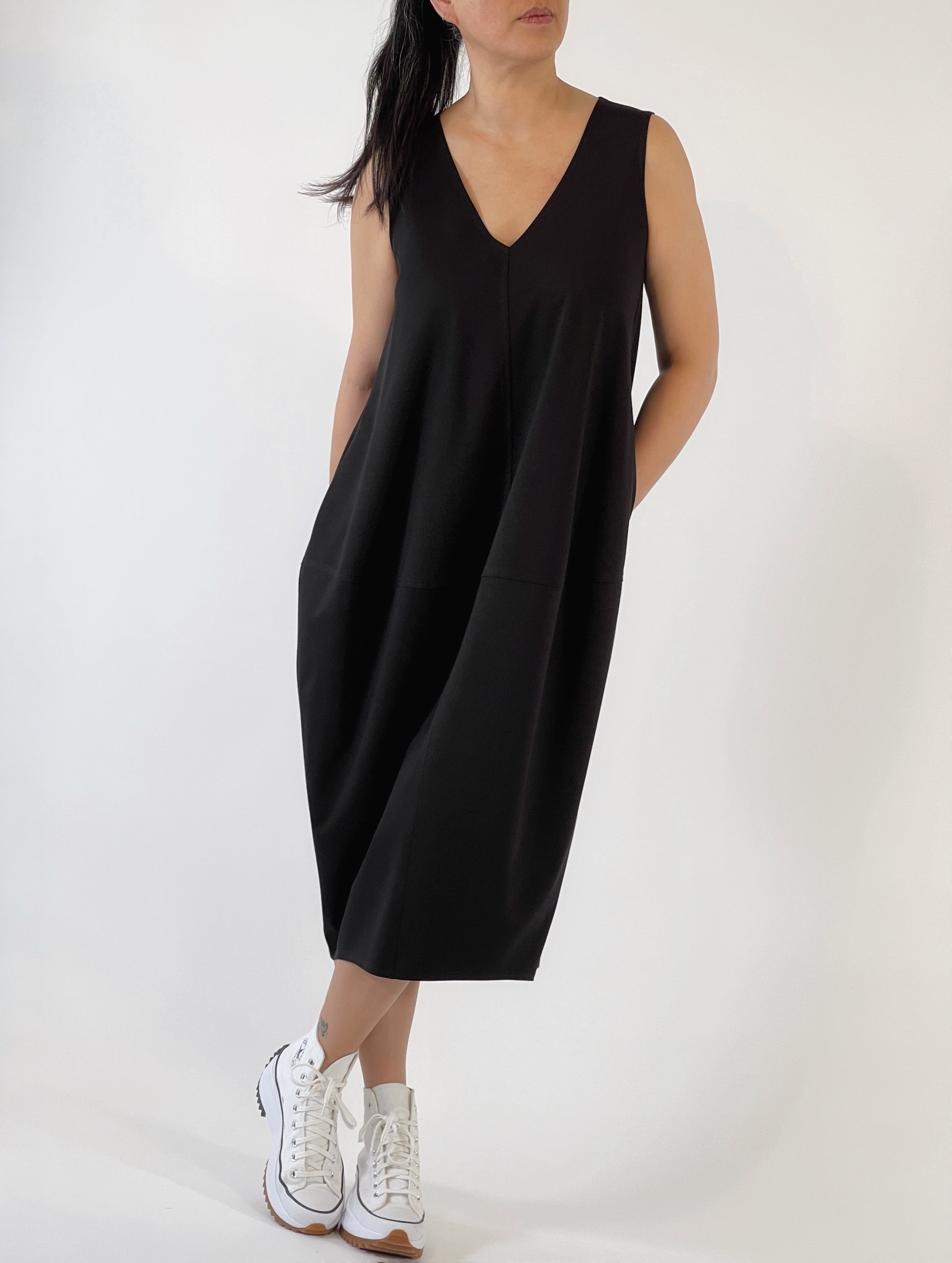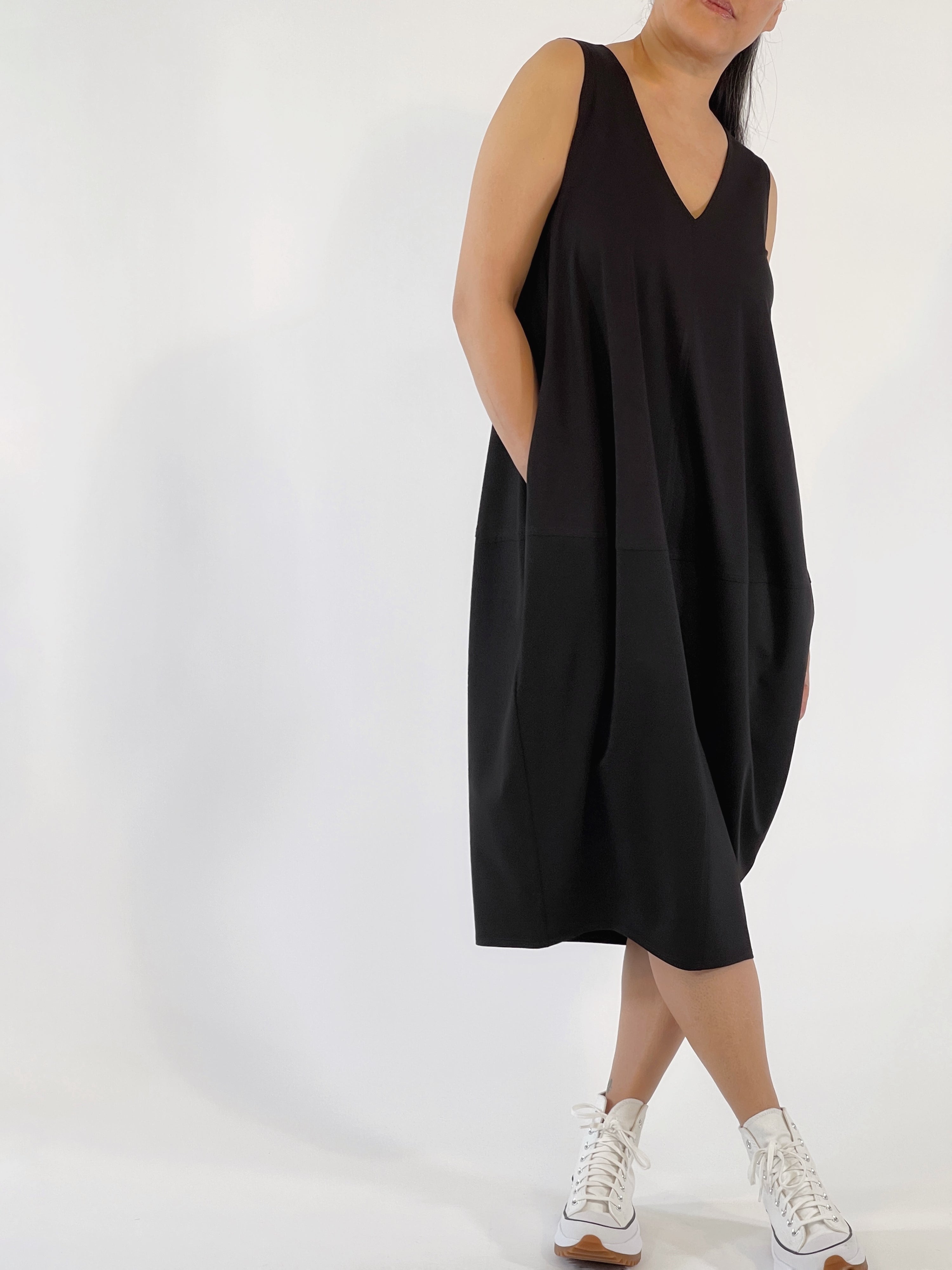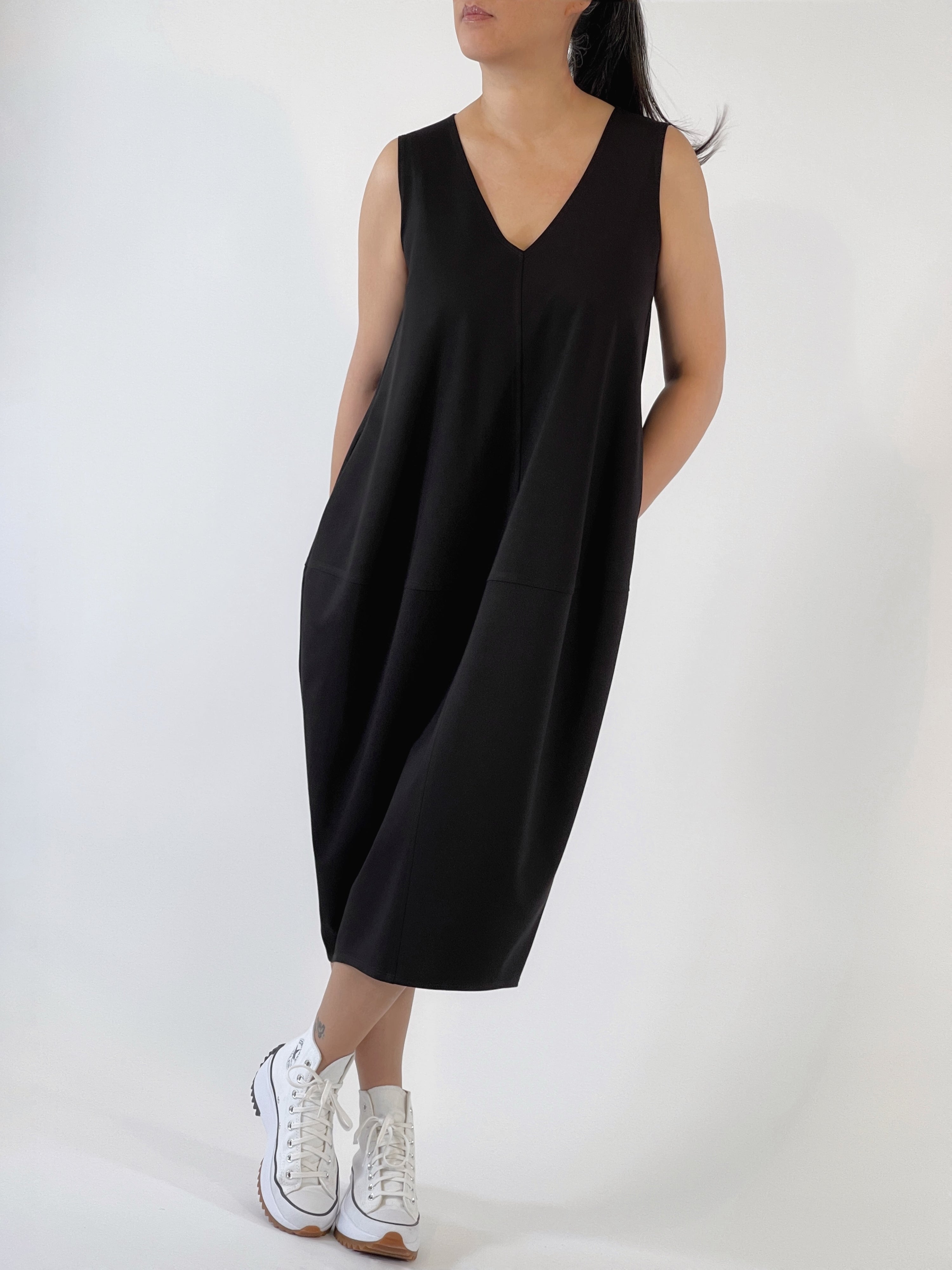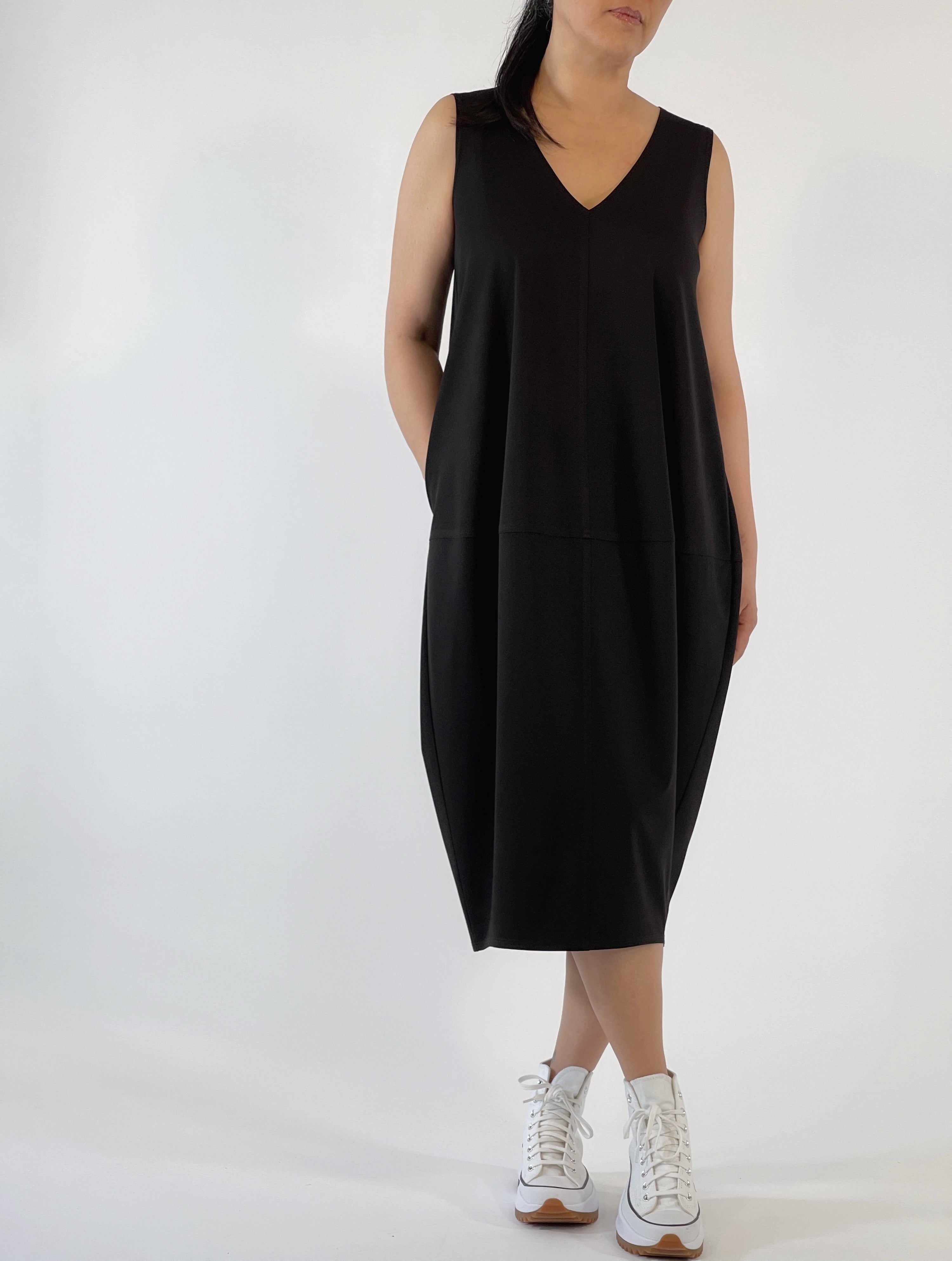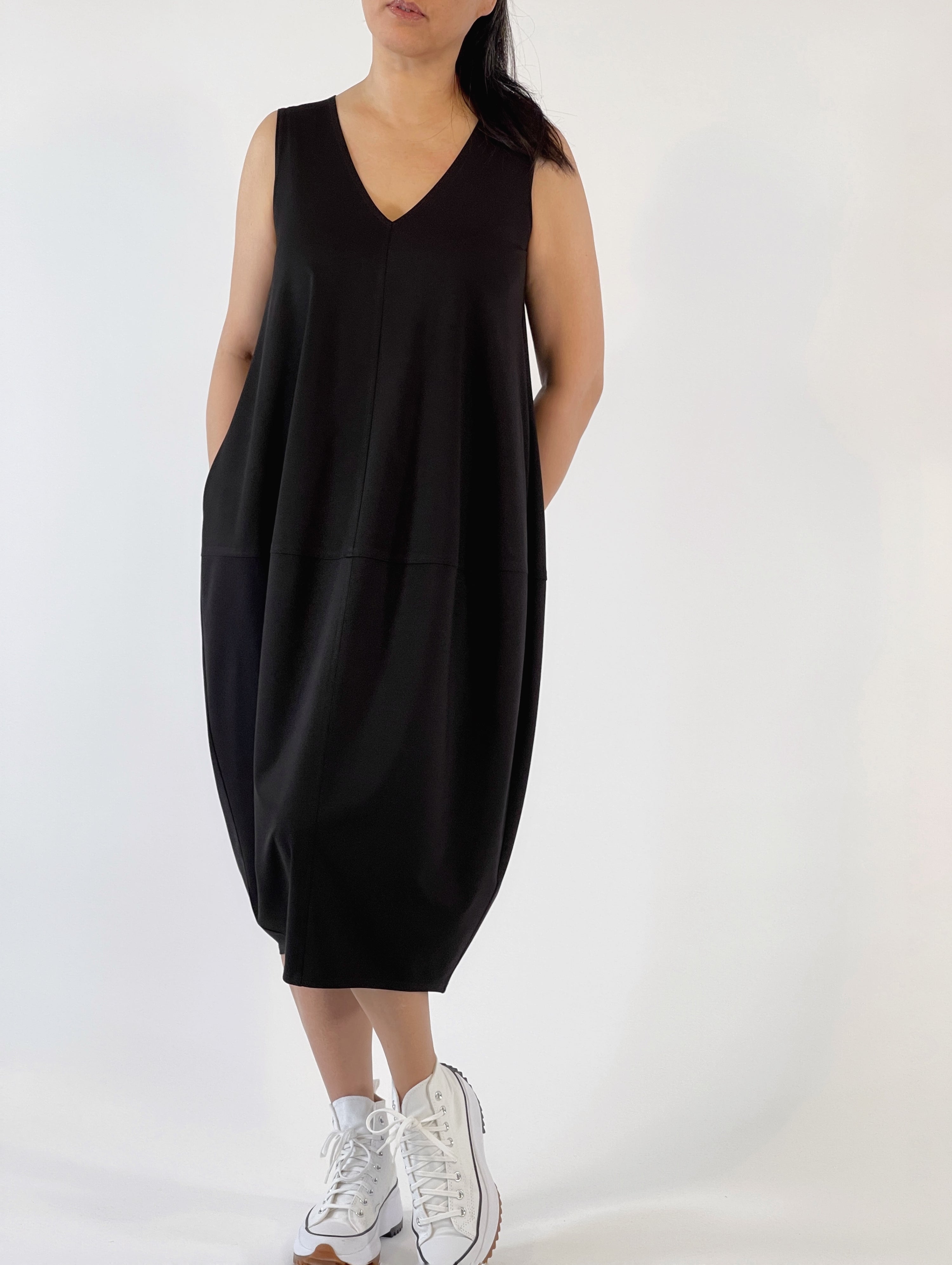 Colour: Black
A Shapely Moment. Our amazing Friday Dress in soft washable polished jersey. Elegantly draped, this dramatic summer dress is a statement maker. Features our flattering signature cocoon-shape & side pockets.
It's called The Friday Dress - but we think you'll wearing it everyday of the week!
Size & Fit: Model is 5 ' 7 ", weighs 140 lbs and is wearing a size medium. Made in soft, washable Jersey. Measures 45" from shoulder to back hem.
Content & Care: 50% Nylon  45% Rayon  5% Spandex. Gentle Wash or Dry-Clean. (Detailed care instructions located in garment)
Style Code: PA5154

Made Proudly in Canada