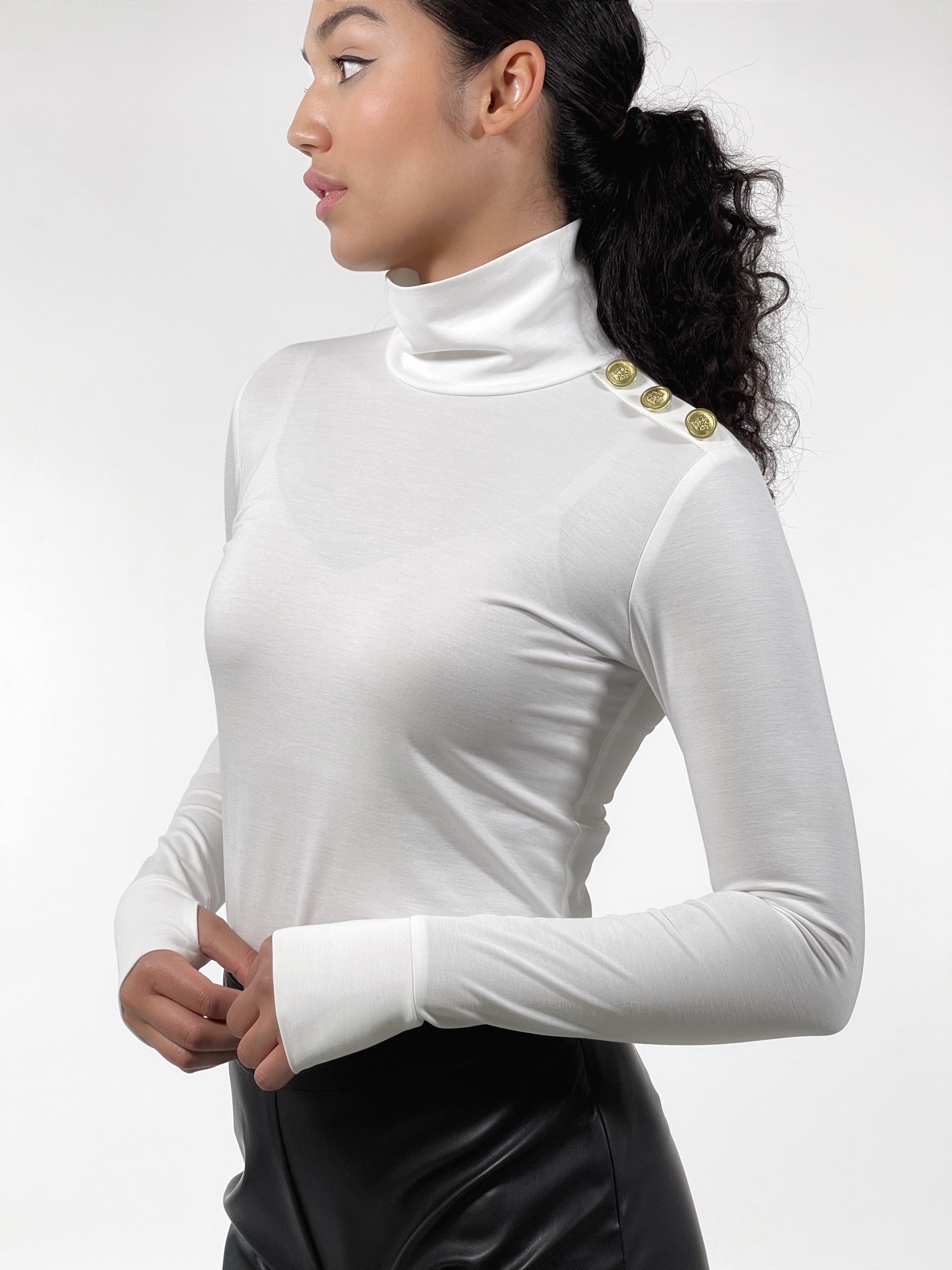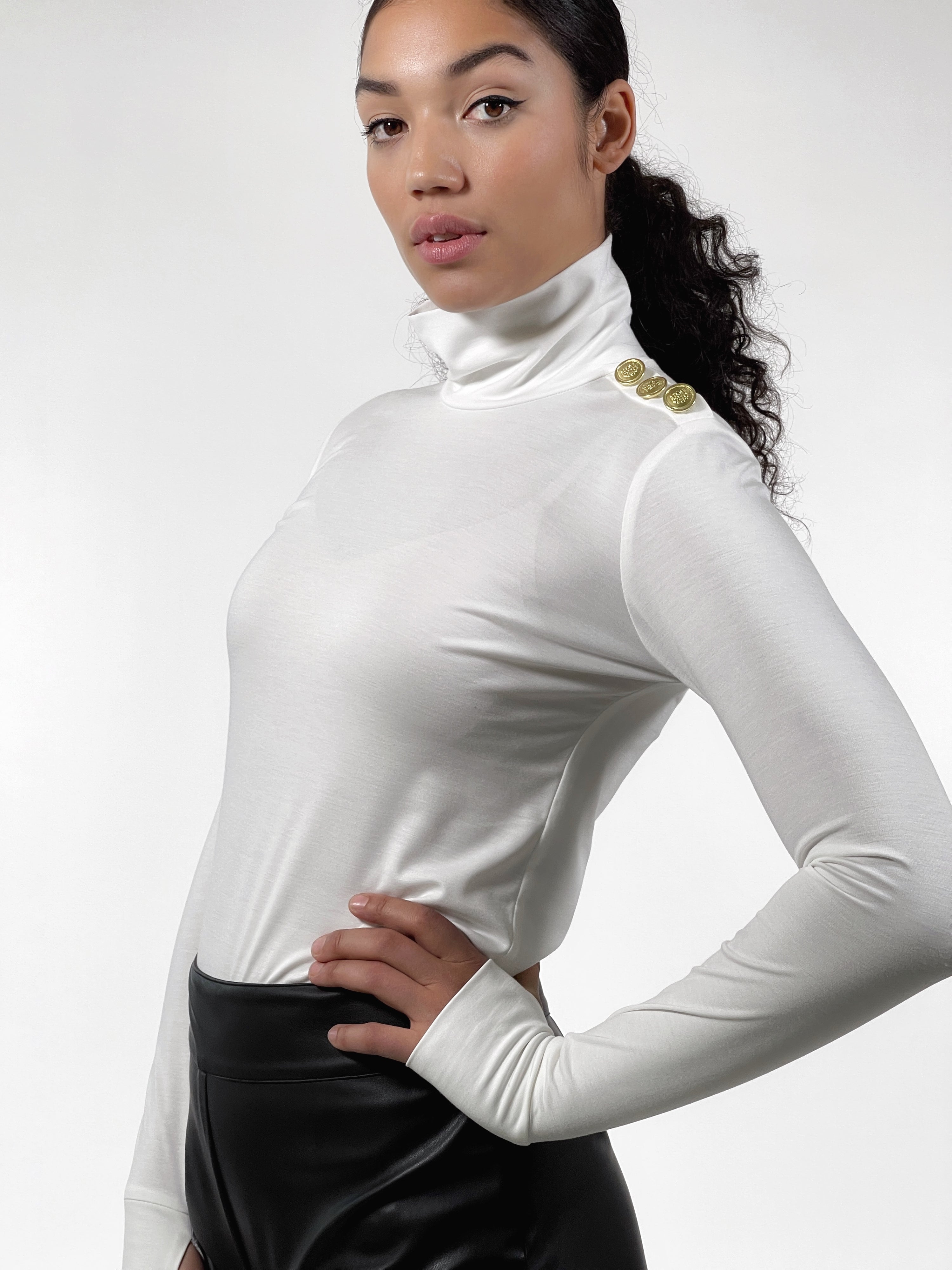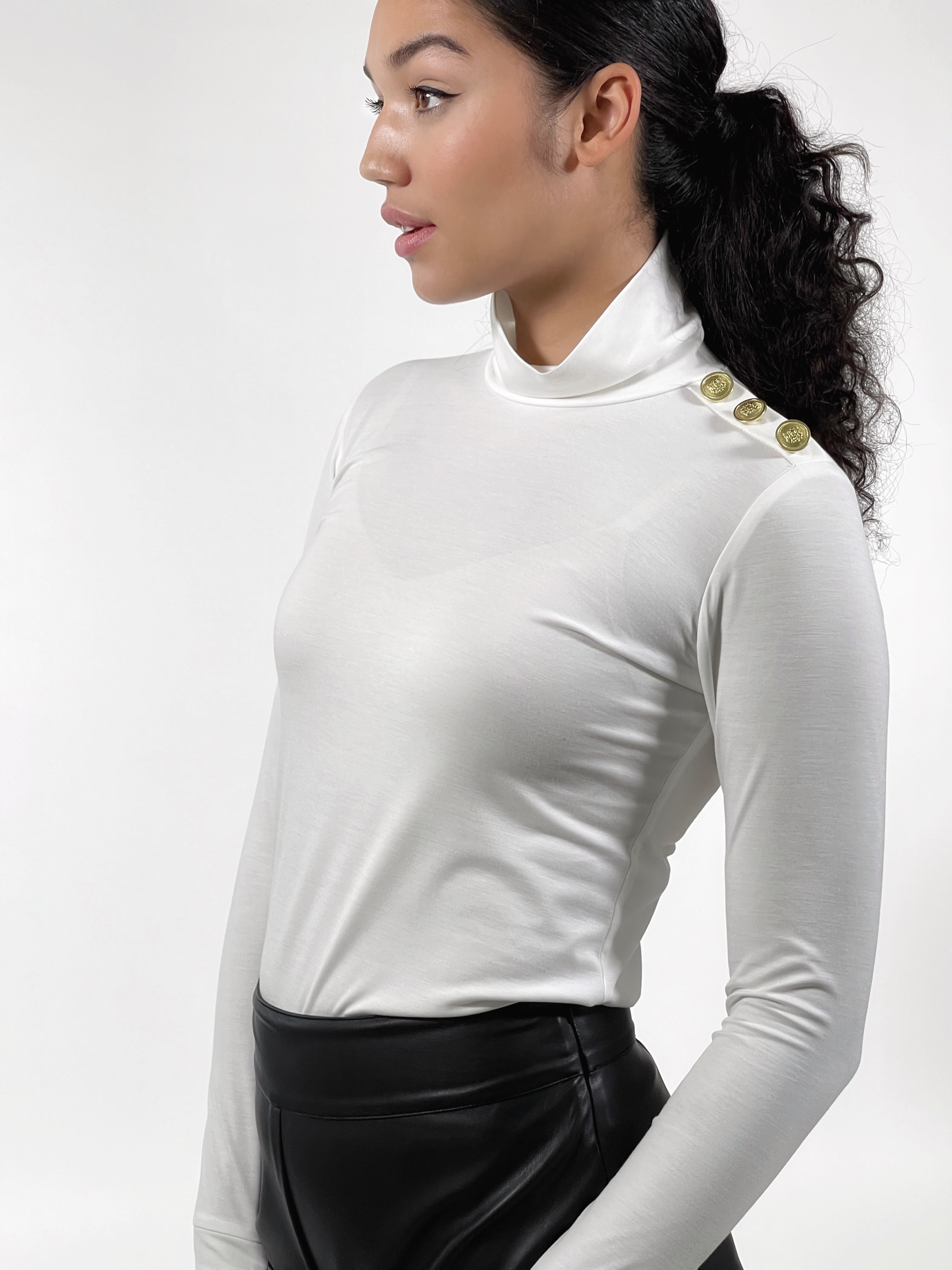 Colour: Pearl
Details: The top you've been looking for. Our Gossip Top. In soft washable knit. Features a stunning 3 gold button shoulder detail and optional thumb-hole cuff.
Size & Fit: Model is 5 ' 9 ", weighs 145 lbs and is wearing a size small. This garment is fitted but stretchy! Measures 25" from shoulder to back hem.
Content & Care: Jersey 94% Poly 6% Spandex.  Washable.  (Detailed care instructions located in garment)
Style Code: PA4118

Made in Canada. Proudly. Since 2001.