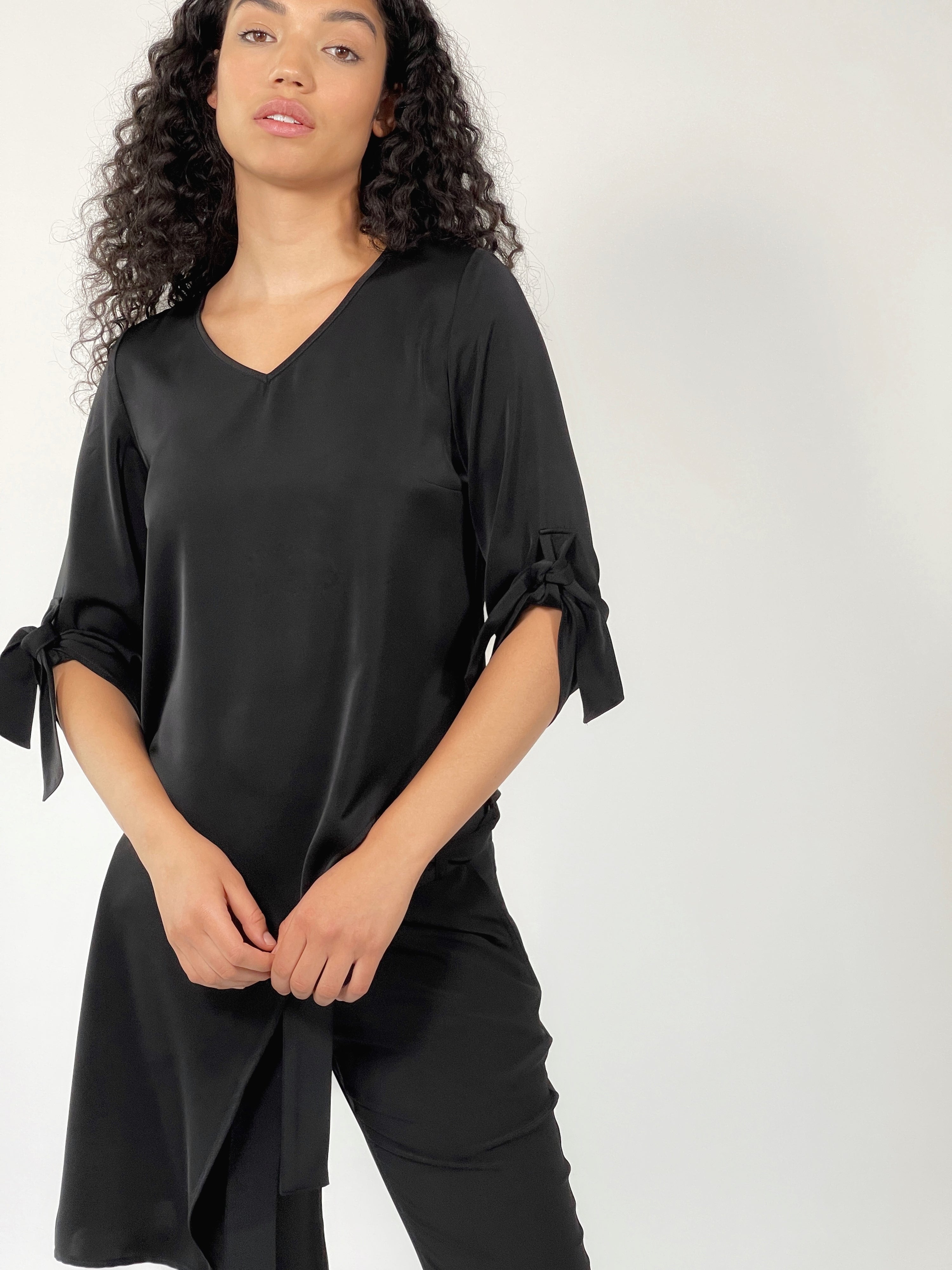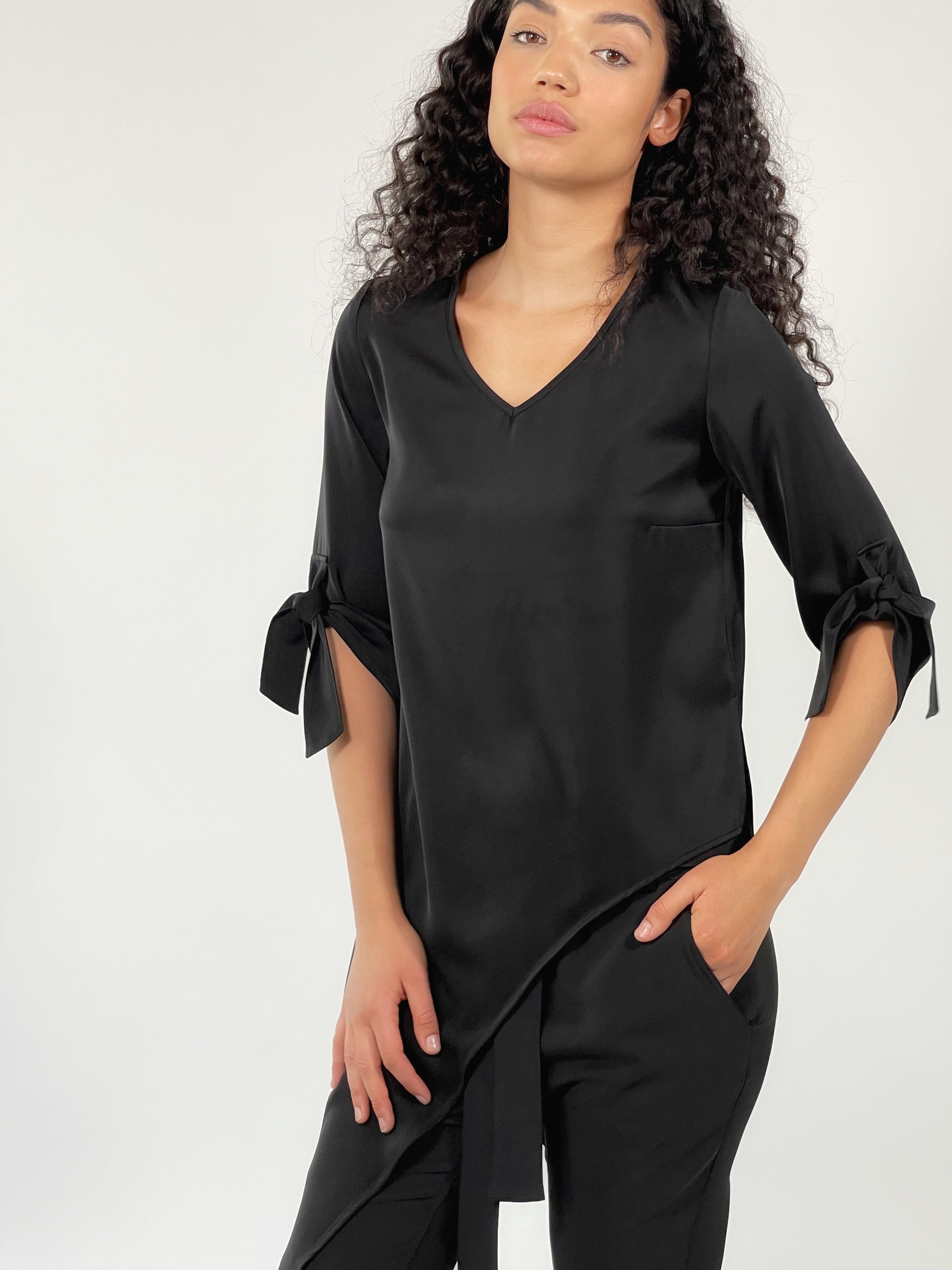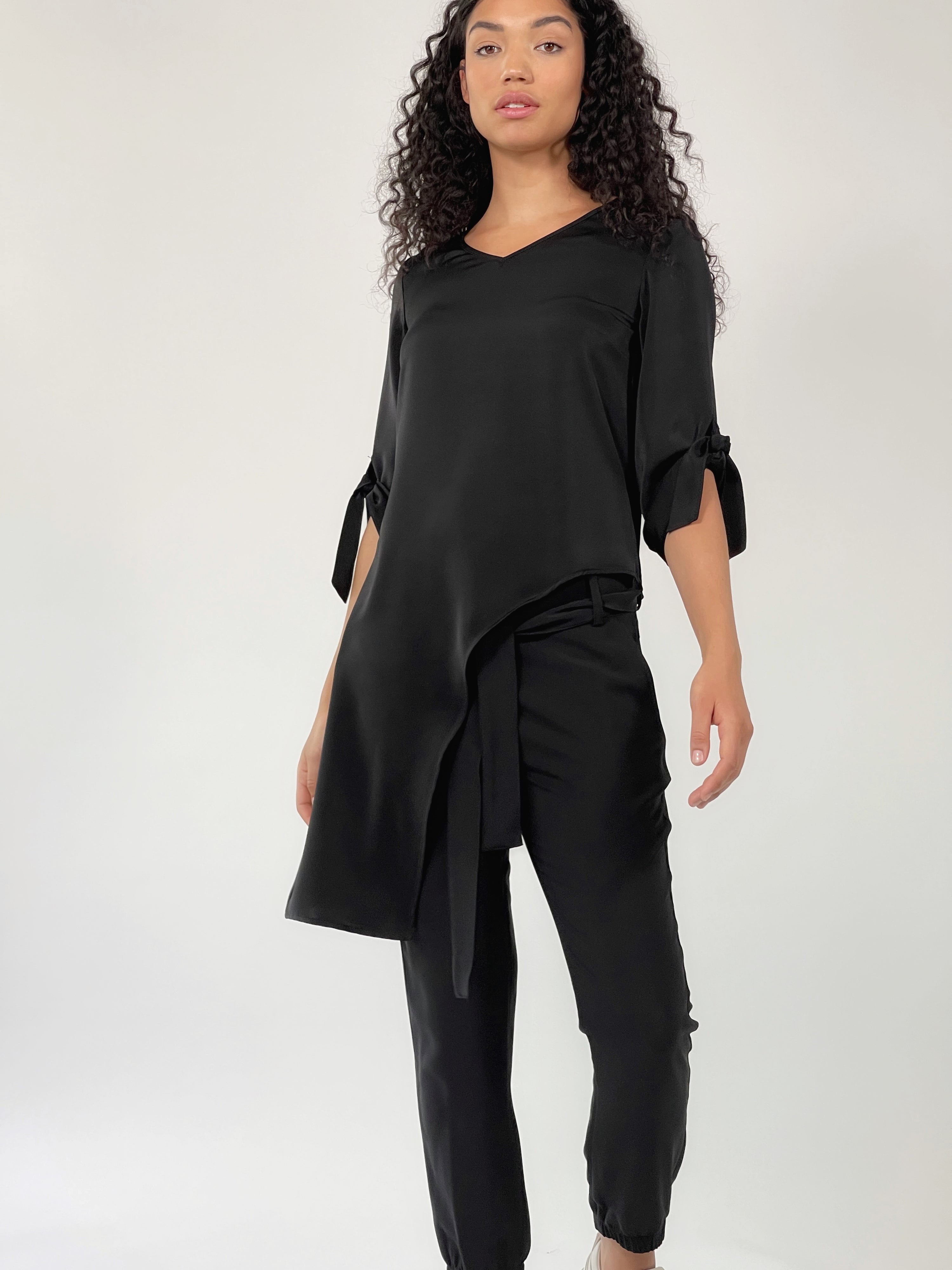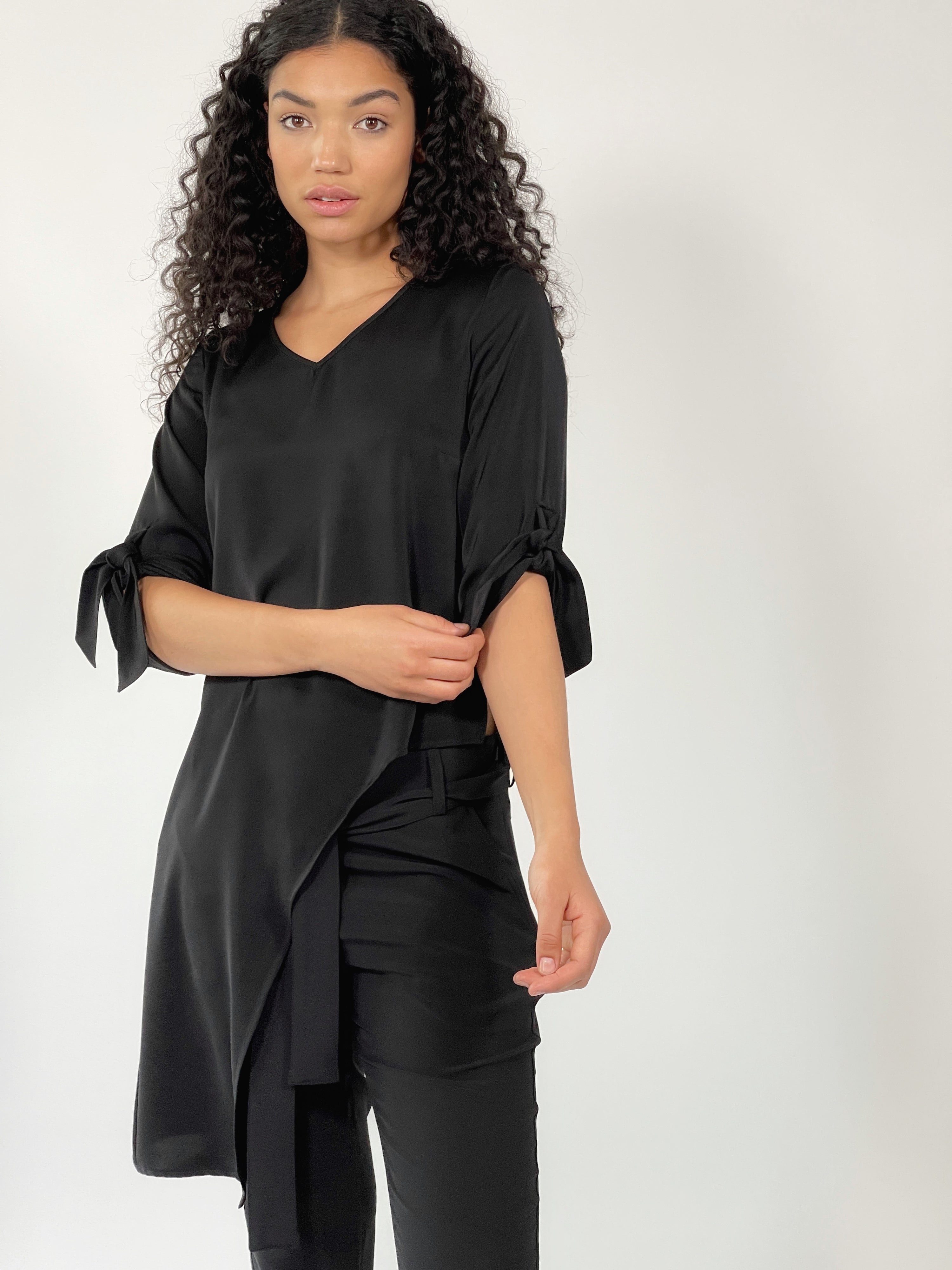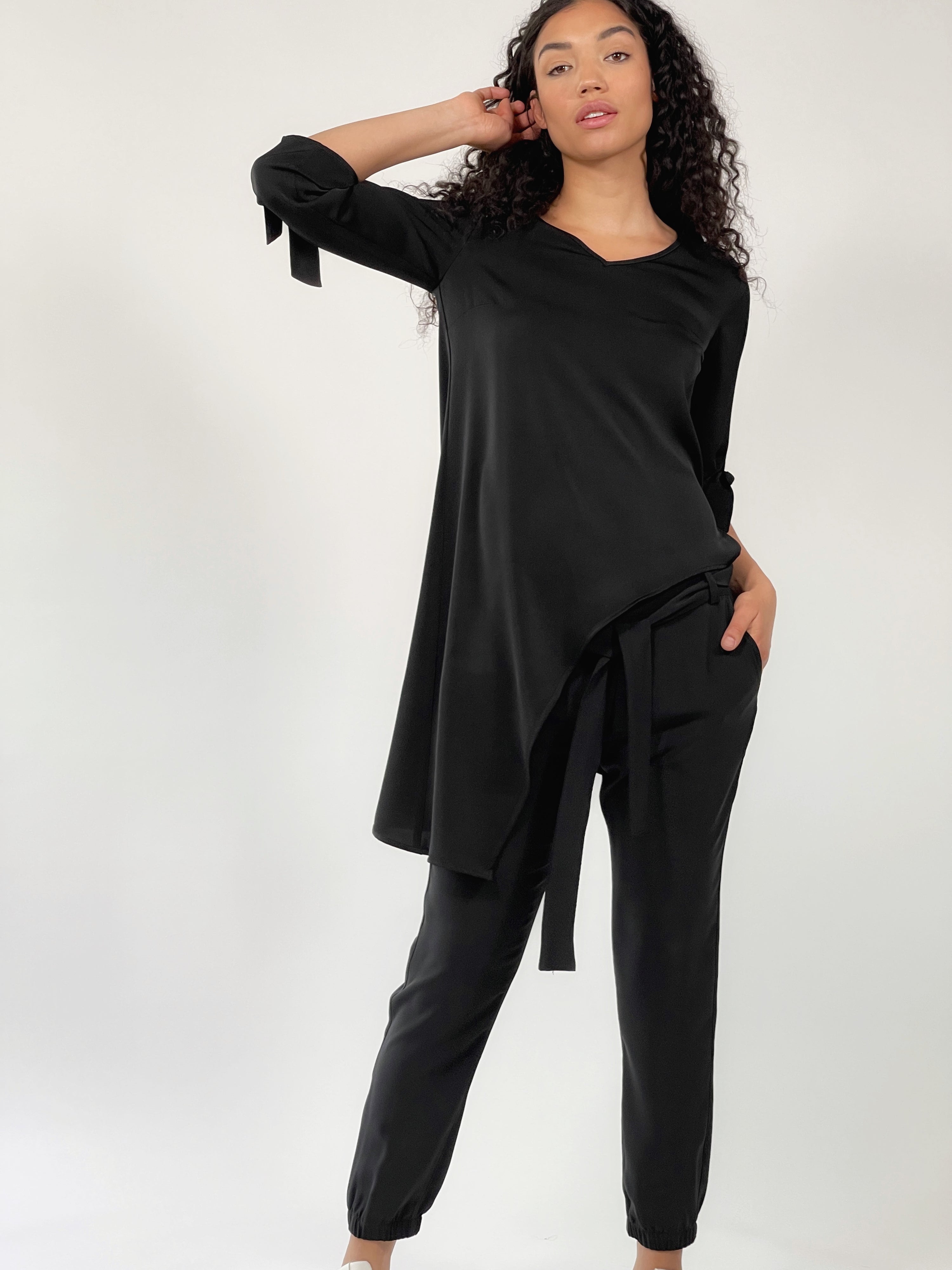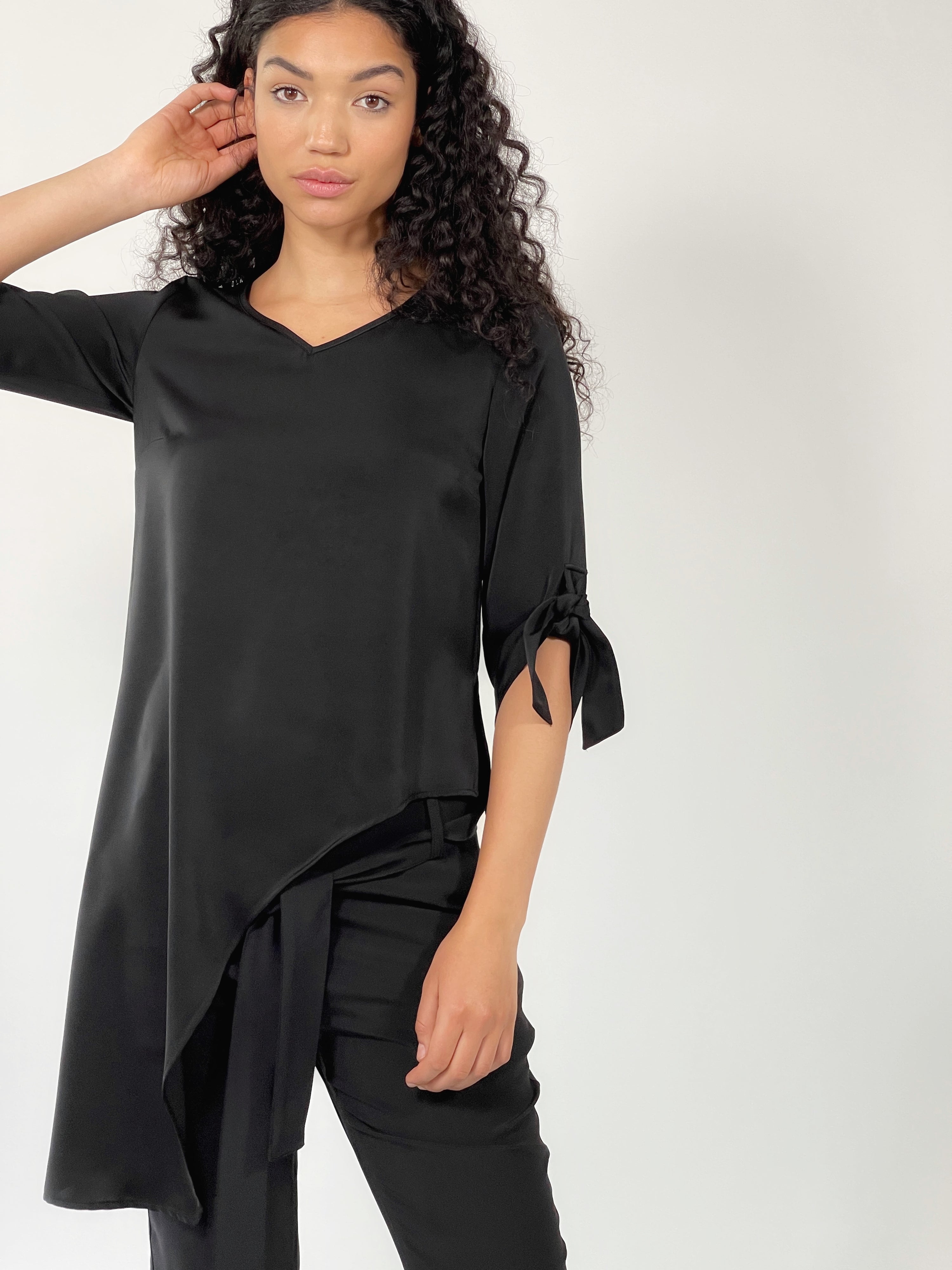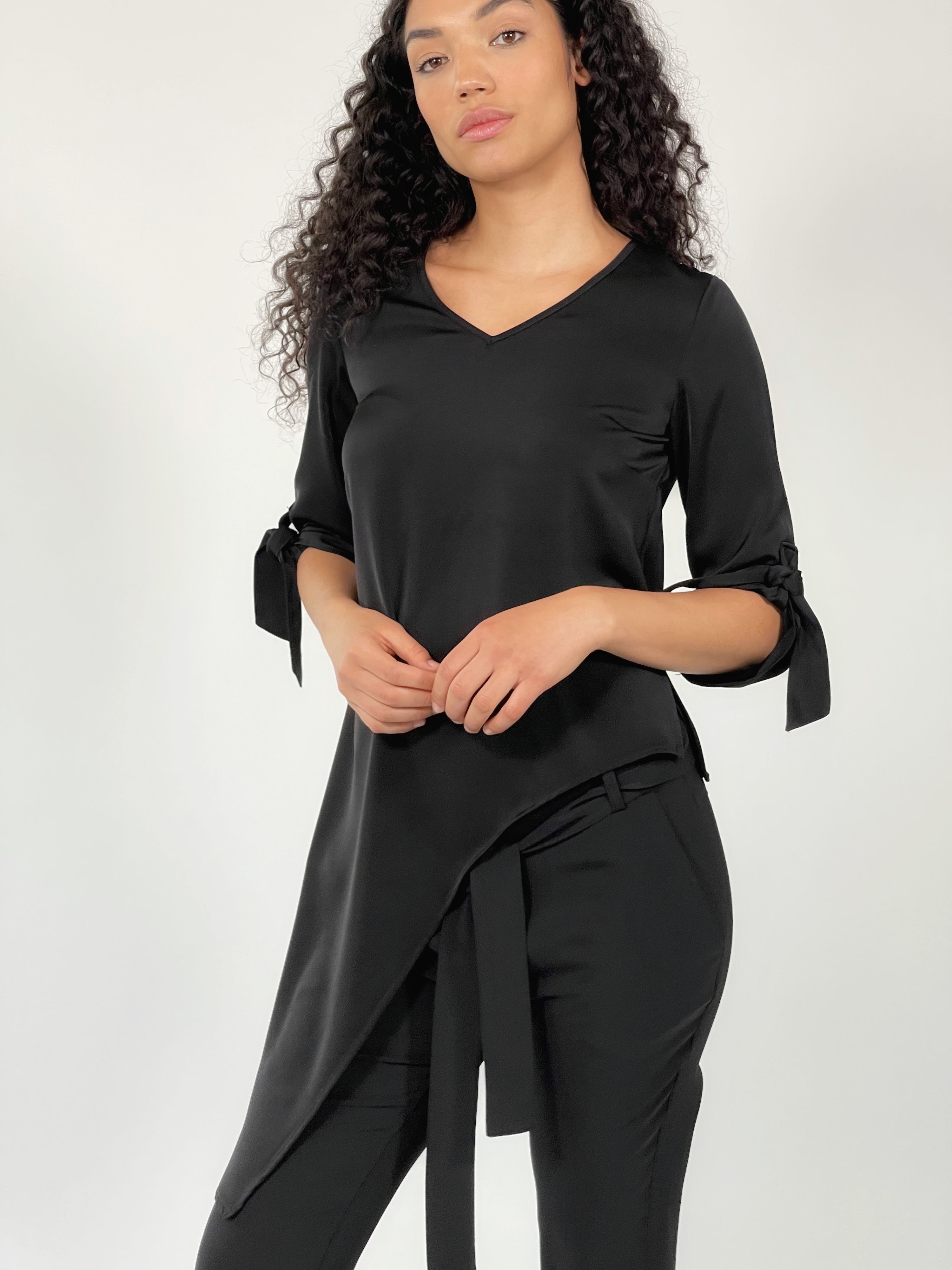 Colour: Black
Details: Relaxed with a soft a-line silhouette, this easy tunic features a flattering side-to-side, high-low hemline. Yours in soft stretch crepe.
Size & Fit: Model is 5 ' 9 ", weighs 145 lbs and is wearing a size 4.
Please follow your bust measurement for this style to help determine your size. Measures 35" from front shoulder to long hem.
Content & Care: 96% Poly 4% Spandex. Gentle Wash or Dry-Clean. (Detailed care instructions located in garment)
Style Code: CP4107

Made Proudly in Canada